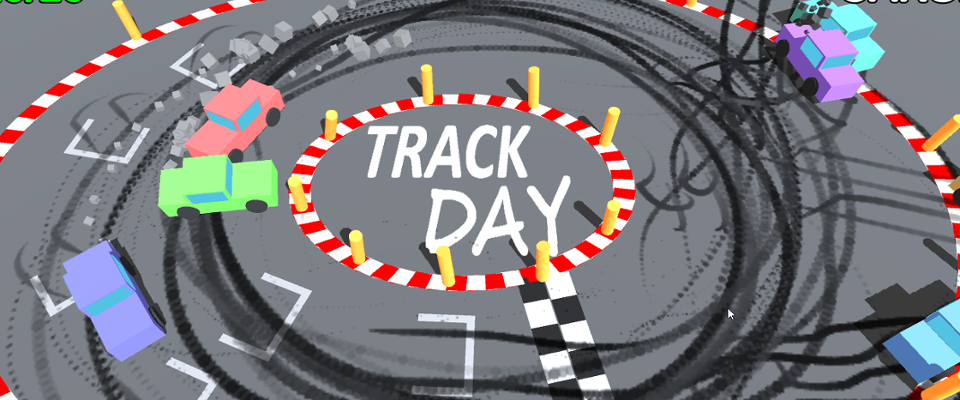 Track Day
Do you enjoy RECKLESS DRIVING and EXCEEDING TRACK LIMITS?
You're in luck! It's Track Day at the local circuit! How quickly can you make 10 GOOD LAPs on this circuit with as few INFRACTIONs as possible?
Please download the .exe for better quality and tire marks!!!
TIME GOALS
Less than 1m:30s = VERY GOOD
Less than 1m:00s = EXCELLENT
INFRACTION GOALS
Less than 20 = VERY GOOD
Less than 5 = EXCELLENT
I would love to know your results! Post them down below or tweet @ me:
https://twitter.com/R3mzo

Screenshot 1 is my best result!
Made for Ludum Dare 47 Compo.
Mac v1.01 Post-Compo Changelog - Special thanks to @fabdynamic!
Bugfix: Updated build setting to have skidmarks rendered
Comments
Log in with itch.io to leave a comment.
Got a terrible time of 2:28 but had a blast doing it!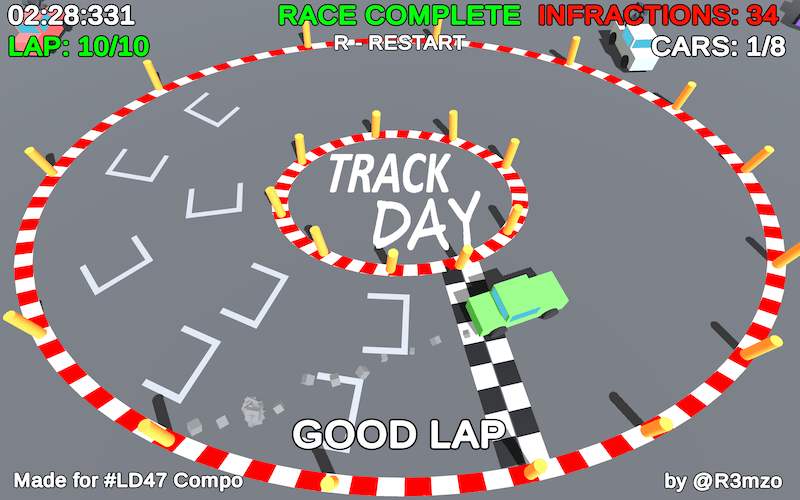 Thank you!!!
Taking out every other car so that you may do your laps in peace is certainly a viable strategy!
My best was 1:23 with 10 infractions haha, those other drivers really like to mess me up. its great